Which of the Types of Sneakers Is Right for You?
When it comes to choosing the right sneakers, many factors come into play. Click here to learn how to find the right types of sneakers.
There are so many different types of sneakers out on the market today that's impossible to keep track of them, and it seems that a new pair is released every week. With so many companies and so many options offered, it can be nothing short of time-consuming to figure out which sneaker you need.
With all of the factors that come into play when selecting a new pair of shoes, you need a way to narrow down the competition and figure out which shoe is best. Luckily for you, this article does exactly that. Keep reading to learn more about the different sneaker types out there and see which one is the perfect fit for your feet!
The 3 Main Types of Sneakers
There may be a ton of different brands, shoe names, and styles out on the market, but every shoe falls into one of three categories: low-top, mid-top, or high-top. Here's the difference between the lengths:
Low-top: Also known as oxfords, these sneakers are cut low so they don't even touch the ankle. They're usually worn with shorts.
Mid-top: These shoes are a little higher than low-top sneakers, but they should only be covering part of the ankle itself. These shoes can pretty much go with any style, making them a mainstay in the wardrobe.
High-top: Although there isn't a set definition as to how tall these shoes can be, a sneaker is considered a high-top shoe if it goes over the ankle. These are best worn with long pants.
Now that you know about the different shoe lengths, you can start picking which shoe type works best for your needs. We'll go through some of the most popular ones that might catch your eye.
Chuck Taylor Sneakers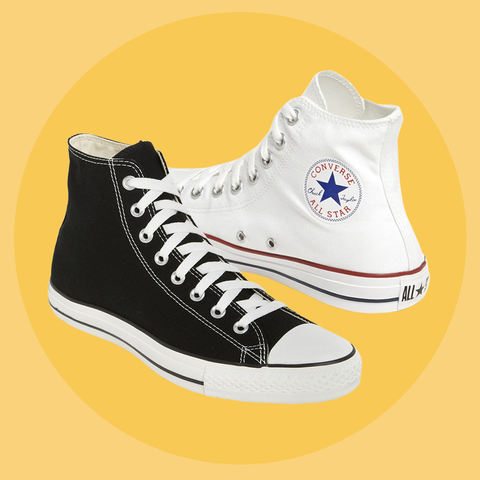 Also known as "Converses", "All-Stars", or simply "Chucks", these shoes are easily one of the most popular and recognizable brands of all time. Their status is so legendary that many other companies have tried to emulate the look into their own line of shoes, which clearly says something about these incredible sneakers.
Chuck Taylors come in both low-top and high-top versions, making it easy to style them with any outfit. The shoes are also extremely comfortable, sporting a comfortable insole and a flexible loose lining around a soft canvas, so your walks are every bit as cushioned as they are fashionable.
Running Shoes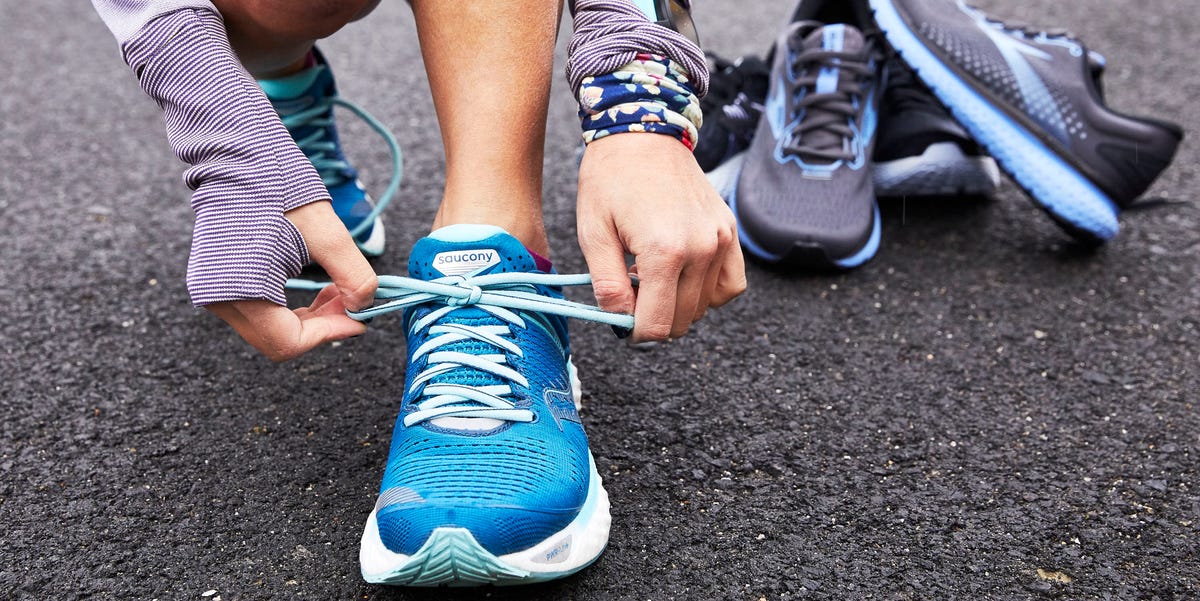 People are starting to find joy in working out once again, and the most popular way to shed the pounds is running. If you're a part of the running trend, you're going to need a pair of shoes that can keep up with you. The good news is that there is a category of shoes specifically for that purpose.
Many different brands create their own version of running shoes, but the general concept is the same. The shoes are designed to take the constant impact of running and help absorb it so the stress on your body is kept to a minimum. There's also adequate cushioning to keep you comfortable on every jog.
Skate Shoes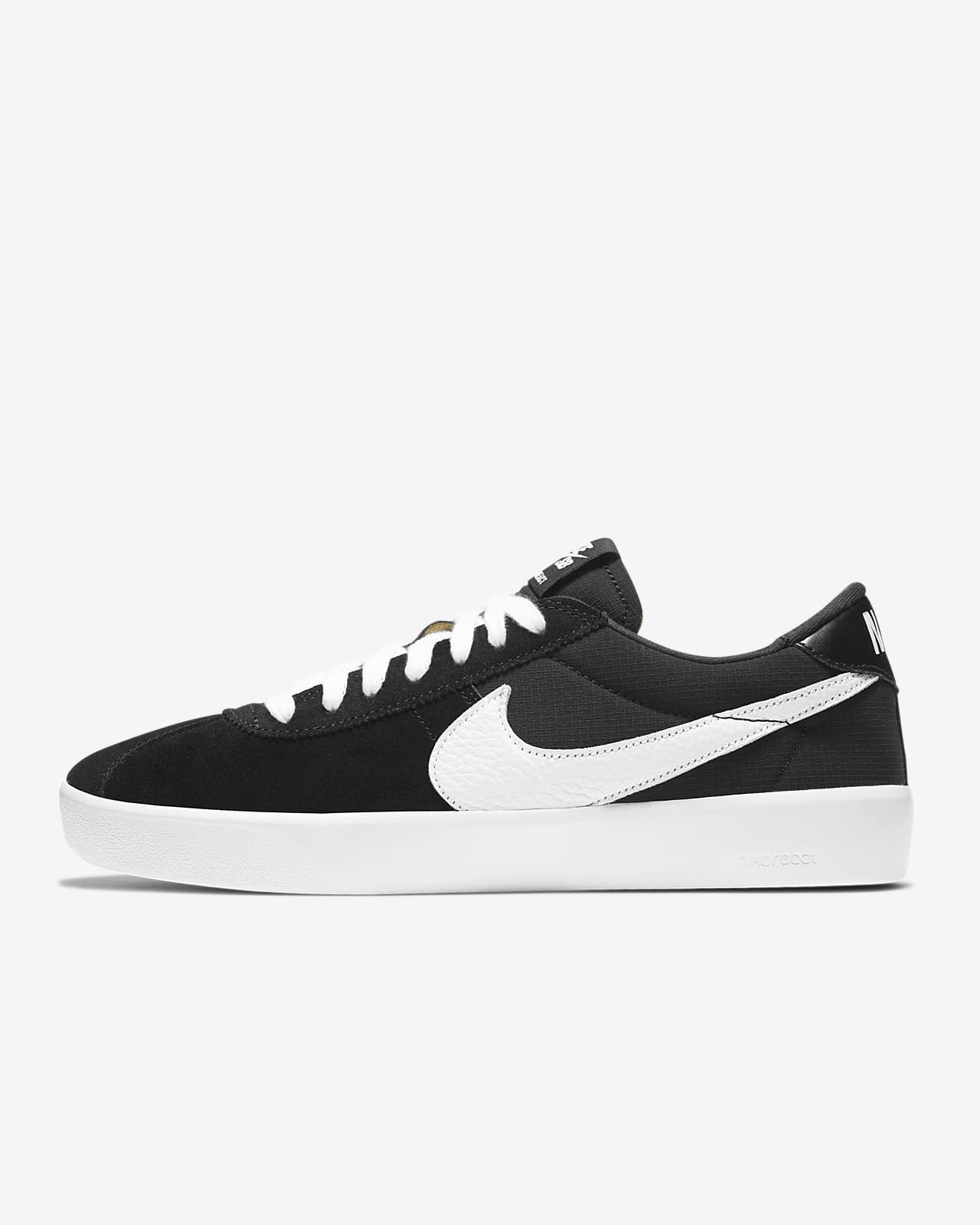 You don't have to be a professional skater to know that these classic skate shoes have an old skool vibe that continues to rock the house. Pretty much every company boasts a pair of their own skate shoes, so you shouldn't have a problem finding one by your favorite brand.
These sneakers are the best when you're mixing the throwback with modern. With a durable canvas and suede upper, these low-top shoes are designed to feel good on your feet and go the long haul. Oh, and we can't forget the iconic side swipe that sets it apart from the rest.
Hightop Basketball Sneakers
You came to the courts to play a serious game, and these hightop basketball sneakers are sure to hang with you every step of the way.
The game of basketball has always been a popular sport, but it's also a demanding one on your legs, especially your ankles. hightop basketball sneakers are the best athletic shoes for the basketball player who's looking to up his game. With a thick, soft sole for impact reduction and a sturdy high-top locking system, you can play your next game with confidence.
Cross Trainers
If you're the type of person who can't stop working out, then cross trainers are the right shoes for you. These sneakers are hands-down the best gym shoes for the individual who's workouts consist of doing everything. Each type of cross-training shoe consists of a high shock absorbency combined with long-lasting support, so you know the sneakers will last with you're lifting weights, doing calisthenics, or just taking a jog in the park.
Minimalist Shoes
Some of us would prefer the ground touching our feet over being stuffed in chunky shoes. However, you'll still want to stay protected from what could be lurking on the ground's less-than-spotless surface. Minimalist shoes offer a new level of support that makes your calves stronger and your spine straighter, and they're perfect for times when you're engaged in jumpier workouts like sprinting. Plus they're easy to pack up and take with you on the go.
Find the Right Shoe for You
Now that you know about the different types of sneakers you can choose from, you shouldn't have a problem picking the best one for your needs. The next step is to find the right company to buy the shoes that you need for a price that works for your budget. We're the right company for the job.
At KicksCrew, we make sure to only offer the best in footwear to our customers. We have all of the hottest brands and house hundreds of different sneaker styles from big names like Nike, to Adidas, Air Jordan, Supreme, Converse, and so much more.